Care and Feeding of Networks & 10 Must Follow Scoopiteers
See on Scoop.it – The Real Estate Wholesaler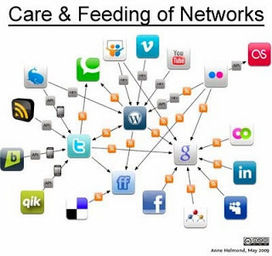 This post was fun to write. I spent the morning writing about the importance of thinking digital first. This post shares 5 tips about the care and feeding of possibly your most important asset – your network of support, advocacy and content. If your content network isn't the most important thing no one really thinks about very often I don't know what is.
Since it isn't fair to tease such a list and not share, here is my list of 10 Must Follow Scoopers:
@Robin Good
@Guillaume Decugis
@Ally Greer
@ janlgordon
@Jesús Hernández
@Brian Yanish – MarketingHits.com
@Karen Dietz
@Thierry Saint-Paul
@Neil Ferree
@Ana Cristina Pratas
If you want to see what each of these great content curators has taught me you will need to read the post (since I'm not one to spoil a tease :).
See on scenttrail.blogspot.com